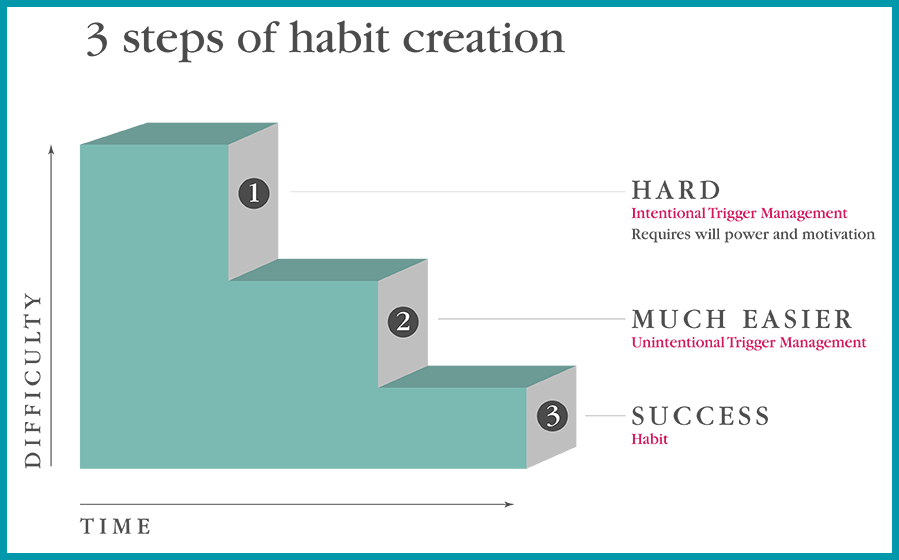 Lasting, permanent behavior change or skill development usually happens in three distinct phases.
Phase 1 – This is the phase that requires motivation, will power, and commitment.  In weight loss, it's the phase when you finally make that decision to start exercising or eating healthy.
Phase 2 – During this phase, our new behaviors become MUCH easier.  They may not be automatic yet, but they require much less intention and we begin to focus much more on the positive advantages of our new behaviors than we do the difficulties we experienced in phase 1.
Phase 3 – this is the phase we're all working toward.  Our new eating and exercise behaviors no longer require intent.  They are automatic, habitual and are just who we are!
---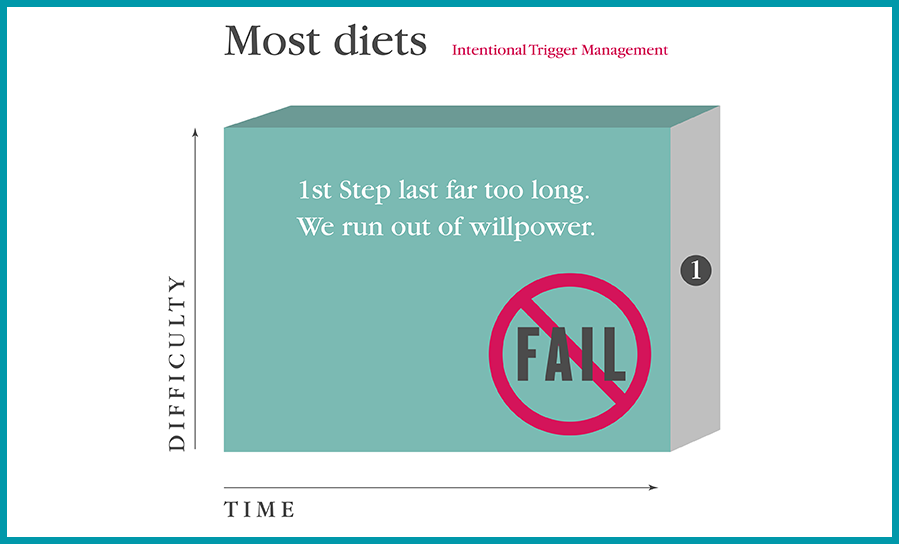 Research shows that most diets and exercise commitments are temporary and ultimately fail.  Why?  Because most of us get stuck in Phase 1 . . . and we can't get out!  Without the skills and knowledge necessary to graduate from phase 1 to phase 2, we get stuck in place, and our will power and motivation eventually run out.
---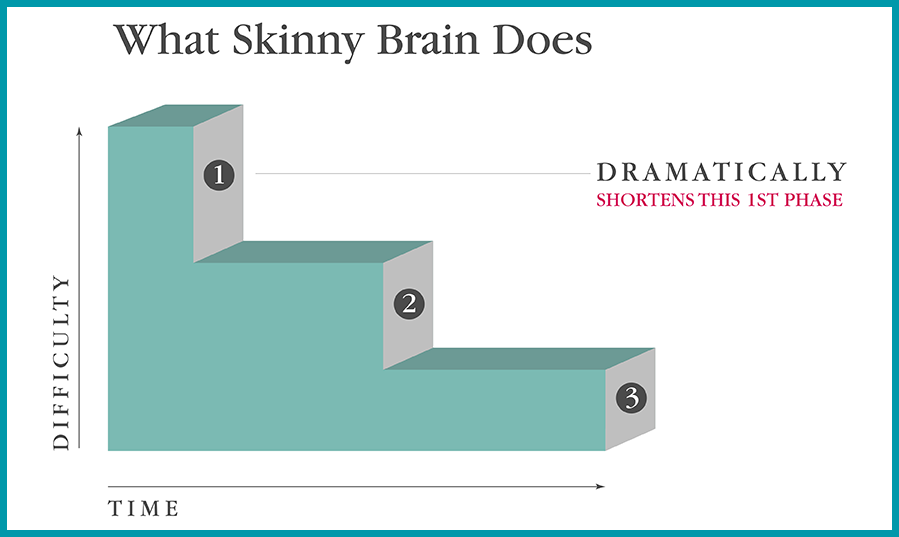 Skinny Brain has solved that problem.  By focusing on the collection of influences that keep you stuck in phase 1, we've developed a program that not only gets you "unstuck" but moves you from phase 1 to phase 2 of your evolution as quickly as possible.  Once you get to phase 2, your chances of really changing your weight and your life increase astronomically!
We know where you want to go.  We know how to get you there.  No more reliance on superhuman will power, no more strategies that simply require you to try harder.  We make your transition into healthy living easier, faster . . . and permanent.